Equine Veterinary Services
The veterinarians at our animal hospital serving the Rock Springs area offer care for our horse patients with a focus on helping your horse achieve and maintain their optimal health and well-being. 
From treatment and prevention of lameness, exams and preventive care, equine dentistry, and more we have the services you need to keep your horse healthy.
At Mountainaire Animal Clinic, we are proud to be able to provide care for your prized equine companions, whether they are pets, show animals or breeders. Our staff is dedicated to our equine patients' needs so they can achieve their best health and best life.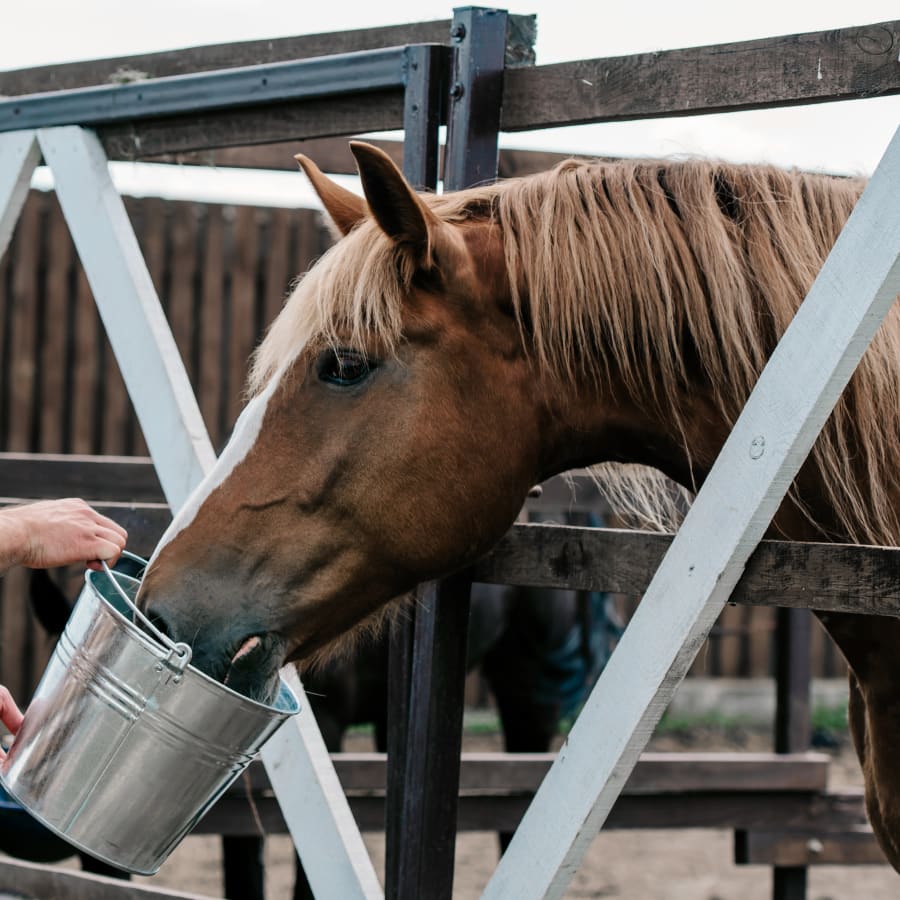 Equine & Large Animal Vet in Rock Springs
Mountainaire Animal Clinic's veterinarians provide all of the equine veterinary services and treatments your animal needs to remain healthy, comfortable and happy. 
Whether you require wellness exams and vaccinations, advanced diagnostic imaging, lameness exams and round repair, surgical procedures or dentistry, our Rock Springs vets can provide the care and services your beloved horse needs.
Procedures & Treatments
Our equine trained vets at Mountainaire Animal Clinic provide a comprehensive range of services and treatments for hard-working horses and their proud owners including:
Diagnostic Testing
Following a comprehensive physical examination, diagnostic tests may also be required in order to help your veterinarian to determine the exact cause of your horses health issues, from internal medicine conditions to lameness.
Lameness and other serious health issues are most effectively treated once the precise location and cause of your animal's problem has been established.
If your veterinarians has any cause for concern based on the results of their initial examination and assessment of your horse's health, they may recommend additional diagnostic tests and imaging, including ultrasounds and radiography, bloodwork, or tissue samples. 
Diagnostic Imaging
If your horse is suffering from an injury or lameness issue, your vet may recommend an ultrasound and/or digital radiograph to help them get a clear view of the issue in order to form an accurate diagnosis.
Thanks to our Rock Springs in-house diagnostic laboratory equipment, our vets can use advanced diagnostic imaging equipment to obtain the best possible image of your horse's skeletal or soft tissue issues.